Hello! Paige and Suzy here from the team over at The Librarian Parlor (@LibParlor), a space for librarians and other information professionals to share their experiences with research.
Research can sound super intimidating when you first start. It can conjure mental images of late night, last minute papers or working tirelessly on grant applications. However, research doesn't have to be stressful; it can be a great way to share your ideas, meet new colleagues in the field, and grow as a professional.
In grad school, there is so much going on between classes, assignments, jobs, internships, personal lives, and self-care. Adding "research" to your list can sound daunting. So here are Paige and Suzy's hot tips on small ways to kick-start your research agenda while in grad school.
Remember, research is an iterative process and everyone's journey as a researcher will look different. Feel free to browse our suggestions and try some These tips are meant to be guideposts, so don't worry about following them in order.
1. Identify career goals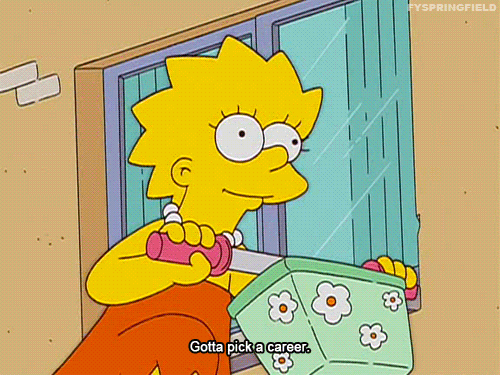 Think about what your ideal career path is after graduate school. Do you see yourself in an academic library? A public library? An archive? Maybe a law library? Do some digging and find out what research looks like for people already in your career field.

Look for examples of research in that field.

(hello,

LibParlor

!)

Listen closely at conferences and look at conference programs

Browse book reviews

Set up informational interviews with folks in the field! (check out

ALIMB website

)

Browse Calls for Papers/Proposals to see what topics are trending

Learn about the research the librarians in your community (campus and city) are doing!

Stuck on deciding what you want to be when you grow up? Check out Annie Pho's HLS post, "

Choosing Your Specialization

," on narrowing your focus in grad school!
2. Make a list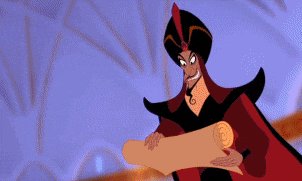 What are your interests? What excites you? What frustrates you? Get it all out on the paper and look for trends within your interests. This exercise can help you identify different, necessary elements when you move to write a research agenda / research statement. More information about research agendas and statements can be found in tip 3. Need some inspiration for planning? Check out Lindsey Taggert's LibParlor post, "

New Year, New Research Resolutions

."
3. Write a research agenda or statement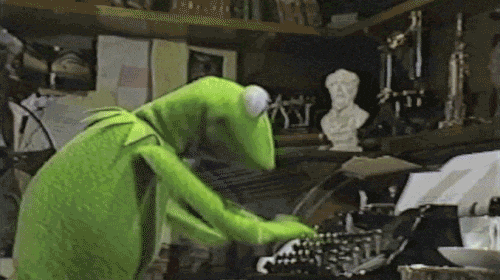 Research agendas / statements can be defined as a

broad conceptual direction of research

, while others define it as the written version of the

scholarly work you're doing.

Depending on your context and purpose for writing it, research statements / agendas will look a little different, some very broad and others specific with dates and timelines.

Now that you have come back to your list, it is time to write your research statement. A research statement outlines your past, on-going, and future research in narrative form. Research statements are commonly required for academic faculty positions and although this is less common for librarianship positions, writing a research statement can help prepare you to talk about your research goals and accomplishments in an organized and concise way. Check out the

Research Statement Template

to start outlining yours. USC Libraries has a great

libguide

with additional resources to help you kick-start your writing process. Still need help getting started? Check out Rebecca Halpern's LibParlor post,

Research Agendas: You Can Go Your Own Way

, for some guiding questions to get you brainstorming.

If you don't have any previous research out there, that's ok! Talk about the projects you did in your coursework and illustrate how your school work has prepared you to be a researcher. Use the themes you identified in your list of interests to forecast the work that you see yourself doing in your professional career.

Writing a research statement can sound intimidating, but keep in mind that this is a living document. You are not bound to what you write today for the rest of your life. Your research interests will probably change throughout your professional career so think of it as a rough draft. Just writing your intentions down can give you focus and direction to kick off your new role as a researcher.
4. Reach out to classmates and professors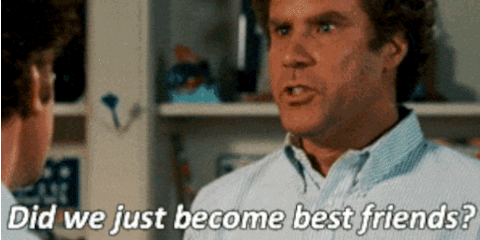 Keep an eye out for potential opportunities and collaborators. Chances are, there are already other people working on some of the stuff that you identified in your research statement. Reach out to these folks and see if they would be willing to set up an informational interview. Ask them about their work and maybe they will be able to give you valuable advice. They may also be able to suggest readings or conferences in line with your research.

Be on the look-out for collaborators in your classes too! Pay attention to what your classmates are working on because your future research buddy could be sitting at the desk next to you.

Nervous about breaking the ice? Samantha Belmont Sawyer's HLS post, "

Hack Your Faculty: Building Relationships with Professors

," has some great tips for networking within your program!
5. Hack your assignments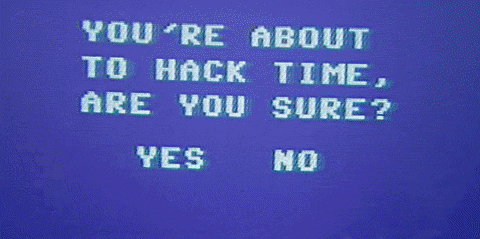 Can you make your assignments work for you? Consider submitting your paper for publication or turn your project into a conference poster or presentation. You've already done the work, now is the time to make it work for you. Vince Garin writes about this topic in their HSL post

"Hijacking Your MLIS."

While you're at it, ask your professor if they're aware of conferences or opportunities to submit and present paper and projects around campus or in the profession.
6. Familiarize yourself with the IRB process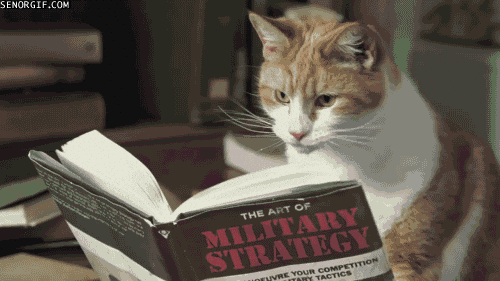 he IRB, or Institutional Review Board, is a localized committee that reviews research proposals to provide oversight and ensure that research is being conducted ethically. Before starting a project or gathering data researchers at colleges, universities, and other institutions need to have their project plan approved by their IRB.

Many institutions have their own IRB on site. Each institution's IRB process will vary, so look into the IRB at your institution and familiarize yourself with the procedures. Often, researchers will be required to take a training modules before submitting any projects for review. Taking these courses now can help save time further down the road. You will typically be asked to complete an application form detailing the purpose, scope, and justification for your research. You may also be asked to supply proof of training, any consent forms, recruitment materials, surveys, interview questions, etc.  

Because the IRB process is institution-specific, we would recommend checking in with people at your institution for their advice and feedback on the process.

For an inside scoop about what this process looks like for librarians, check out Erin Richter-Weikum's LibParlor post, "

The Importance of Research Ethics

," and Nicole Pagowsky and Maura Smale's ACRLog post, "

Library Research and the IRB: Is It Generalizable?

"
7. Take a research methods course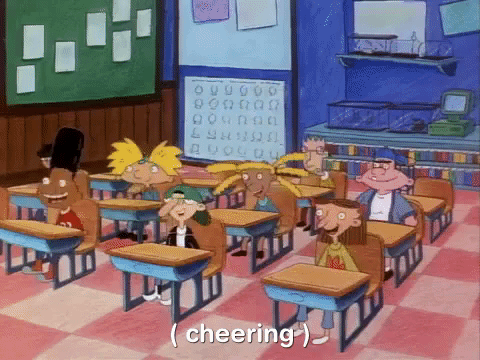 Sometimes these are required for LIS programs, but sometimes you will have to seek it out on your own. Consider looking at research methods courses outside of the library school also, like in education or public policy. Your academic advisor or alumni group may have suggestions! You will be able to learn about different research methodologies, look at successful case studies, and expand your vocabulary for how you talk about your own research.

Can't fit a research methods course into your busy schedule? We feel you. Try reading up on different research methodologies and pay attention to the methodologies used in the articles you are reading for class. For a nice breakdown of qualitative methodologies, check out Paul Worrell's LibParlor post, "Research 101: Qualitative Research Approaches." Also, take a look at Allison Hick's three-part series, "I Wish I Had Known That! Advice from the Field," on LibParlor, especially Part II on methodical methods.
8. Look for campus / local conferences and research showcases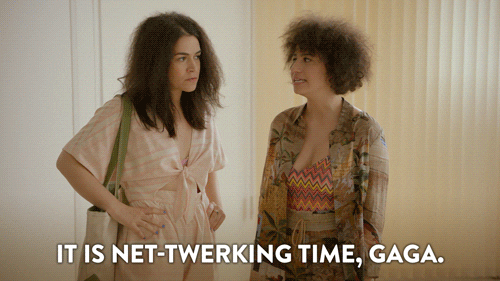 Schools often host home-grown research symposiums or conferences for students. They may be at the university or department level. Present a poster on your work! These can be a great way to practice presentation skills, try out a research idea, and meet new potential collaborators. Summer Shentenhelm wrote a great HLS post on, "

Presenting Posters at University Poster Sessions

."

We also recommend Jo Gatsby's LibParlor post, "

ISO Connections

," on the value of listening, participating, and finding connections between work and research.

Also, keep an eye out for local organizational conferences, meetings, and events. These are typically cheaper to attend and easier to get to than national conferences, since they are local and smaller scale. Check out Zohra Saulat's post "

Hack Library Conferences

," for tips on how to make the most out of your conference experience!
By Guest Authors Suzy Wilson and Paige Sundstrom
Suzy Wilson is the Teaching & Learning Librarian at the University of Maryland in College Park, MD, where she manages the first-year library instruction program. She recently graduated with an MLIS from the University of Maryland, completing the Individualized Program Plan with a focus in academic libraries. She also holds a BA in History from James Madison University in Harrisonburg, VA (go Dukes!!). In her spare time, she is an avid concert-goer, travels when the opportunity arises, and sporadically tends to her fantasy football team.
Paige is the Economics & Business Librarian at UC Santa Barbara. She graduated from University of Washington's iSchool in 2017 and is interested in instructional design and critical librarianship. Connect with her on Twitter: @paigelib